29 October 2016, 01:20 - By Viking KARWUR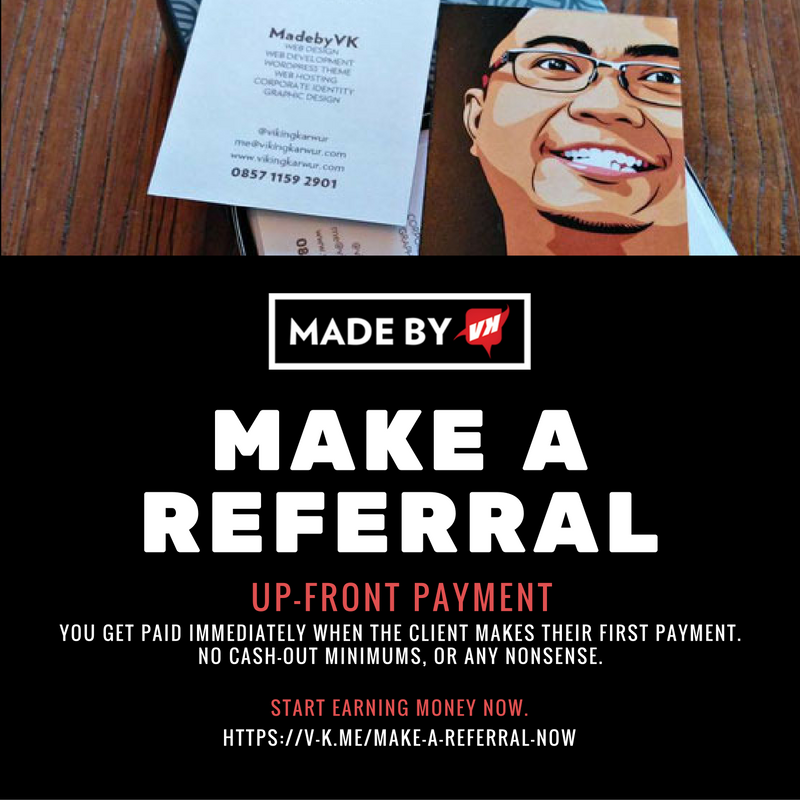 MadebyVK – Web Design + Web Development studio based in Jakarta, Indonesia
Totally free to you
No fees or commitment required.
Up-front payment
You get paid immediately when the client makes their first payment. No cash-out minimums, or any nonsense.
Unlimited earnings
Our projects range in price from IDR 18jt / USD 1500. No matter how big the project, you still earn 10%.
Start Earning Money Now!